In
Wordless
on
June 10, 2013
at
6:11 pm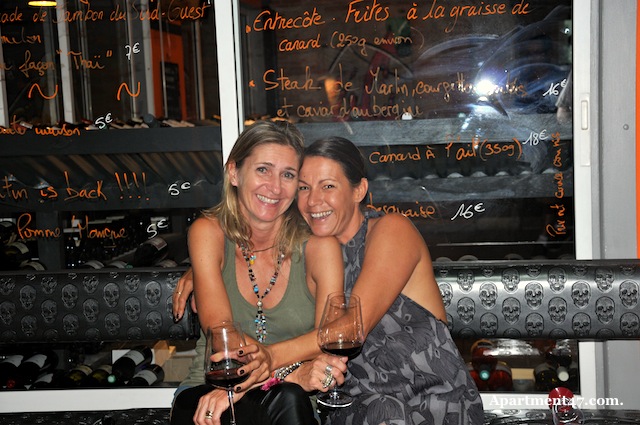 Superbe soirée vendredi dernier pour notre Goodbye Party. It's gonna be hard to say goodbye.
Ciaobiz.
C.
In
Guadeloupe 971
,
Sicilia
on
May 24, 2013
at
4:43 pm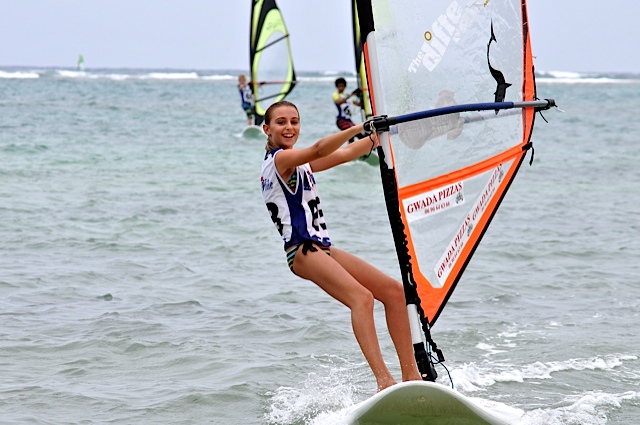 Sicilia: 2e de sa catégorie au championnat de Windsurf de Guadeloupe pour la saison 2012-2013. Sicilia, keep'on rocking!
C'est dimanche dernier que se déroulait la dernière compétition de la saison. Sicilia est montée sur le podium, souriante et fière, son trophée à la main, une expérience qui termine bien son aventure en Guadeloupe.
Mon petit Luis n'a pas eu de podium mais a fait de belles courses. Ayant raté une course en novembre dernier, il partait avec une chance de moins que les autres mais sa belle performance de dimanche dernier lui a permis de se rattrapper au classement général. Bravo Luis.
Maintenant avec notre retour au Québec prévu bientôt, les enfants sont obligés de dire au revoir à cette belle activité. Ça va être difficile. Mais en fait, ils pourront toujours windsurfer sur les lacs du Québec. Bon… c'est pas tout à fait pareil. Y'a pas de lagon, l'eau est légèrement moins bleue et 10 à 15° plus froide. Euh… finalement, on va peut-être considérer le hockey. Non je rigole, mais bon, on va sûrement investir dans un wet suit. Un chaud 😉
Félicitations aussi à Jaydin, Jules et Samuel. Vous êtes top, on va s'ennuyer de vous.
Ciaobiz
C.